Norwegian Police showed the world their fun side by taking part in a cheeky downhill race using their riot shields as sledges.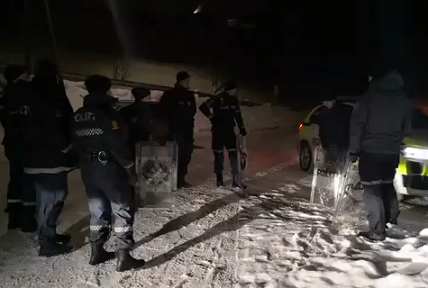 Officers from Heimdal and Trondheim took part in the impromptu race – and then took to Social Media to share the amazing footage.
"The everyday life of the police is often characterised by seriousness," Heimdal Police wrote in a Facebook post, adding that the race was held on a "q" night.

"Therefore, it is important to occasionally loosen the tie a little, disconnect and have some fun."
The video has been viewed on Facebook more than 56,000 times at the time of writing.
———————————
Did you know that you can follow us on ALL of the below Social Media Channels? We have a hugely popular Facebook Page (where it all began), a dedicated Twitter Guru, a Snapchat story that's updated daily, an Instagram team AND a YouTube channel that we're starting to develop. We also have UK Paramedic Humour and UK Firefighter Humour on Facebook. You can see any of them by clicking the buttons below!