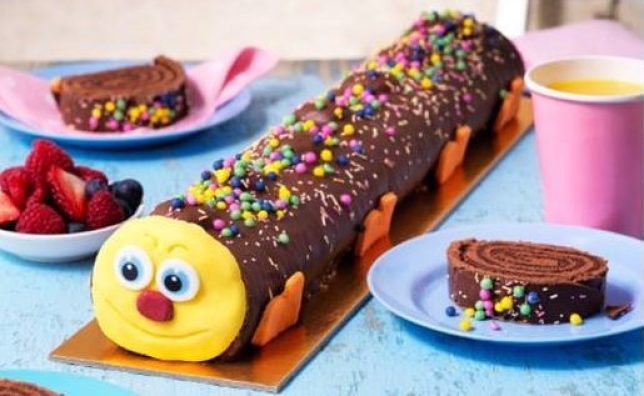 As brought to you by the fine folks at HotUKDeals, we're thrilled to report that Asda are bringing out a huge foot and a half long (45cm) Caterpillar Cake called "Colossal Clyde" on April 8th – both online and in-store – it's not an April Fool's joke!
At a bargain price of £12.00, Clyde is much cheaper than the current giant M&S Colin the Caterpillar cake which is £40 (yes, forty bloody quid!!) and allegedly serves 40 people… PLUS it needs to be ordered in advance.


Clyde, however, is a chocolate Swiss roll, filled with buttercream, encased in milk chocolate and then decorated with rainbow coloured sprinkles. He also has an icing face with eyes, nose and a mouth.
Considering that this will pay off pretty much ANY dropped b*ll*ck in work – suddenly £12 seems like a bargain!
You can click HERE and bookmark the page if you know you'll be needing Clyde's services soon!
Other articles you might be interested in:

Did you know that you can follow us on ALL of the below Social Media Channels? We have a hugely popular Facebook Page (where it all began), a dedicated Twitter Guru, a Snapchat story that's updated daily, an Instagram team AND a YouTube channel that we're starting to develop. We also have UK Paramedic Humour and UK Firefighter Humour on Facebook. You can see any of them by clicking the buttons below!